Nuevos segmentos de Grand Parkway cerca de The Woodlands a punto de ser completados
Posted by Dany Merlo on Thursday, December 10th, 2015 at 4:19pm.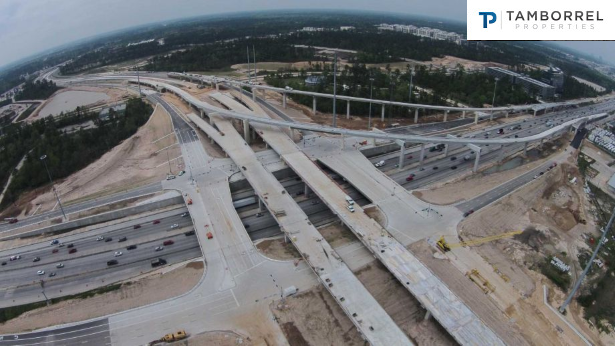 Se estima que para antes que finalice el 2015, los segmentos F-1 y F-2 del Grand Parkway serán completados. Estos consisten en caminos que conectan la carretera 290 con la I-45. De acuerdo con oficiales de Grand Parkway, porciones del segmento G, el cual conectará al I-45 con la carretera 59 serán completados en el primer cuarto de 2016.
Una vez que se realice la apertura de estos segmentos, la movilidad y accesibilidad en el área incrementará de manera considerable, sobre todo cuando se esté viajando desde la I-45 y The Woodlands a la carretera 249. También proporcionarán una ruta más rápida a la carretera 59.
Estos nuevos segmentos de Grand Parkway también ayudarán al desarrollo de las áreas aledañas. Nuevas comunidades, oficinas y edificios de negocios ya han comenzado a aparecer alrededor de Grand Parkway y se espera que nuevos proyectos se desarrollen según Grand Parkway se siga completando.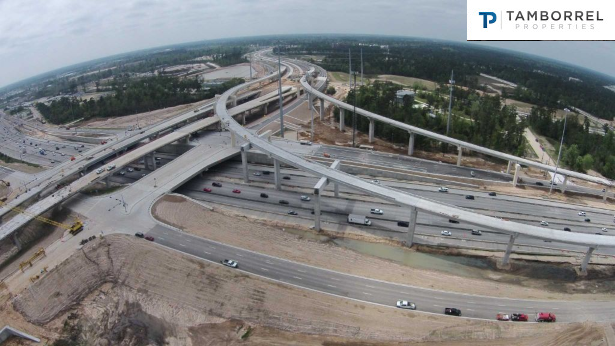 De acuerdo a Paul Layne, vicepresidente ejecutivo de la comunidades planeadas en The Howards Hughes Corporation, más desarrollos oficinales se establecerán en el área de The Woodlands como resultado de la apertura del segmento F-2.
"Esto en definitiva traerá más comunidades y negocios", dijo Layne. "La apertura del segmento entre la carretera 290 a la I-45 permitirá a aquellos que trabajan en The Woodlands llegar más rápido y, honestamente, permitirá también a oficinistas y clientes llegar a The Woodlands en poco tiempo."
Grand Parkway ha beneficiado a las comunidades que se encuentran en desarrollo en el área alrededor del nuevo loop de Houston. Por ejemplo, Harmony, una nueva comunidad planeada, se construyó en su presente ubicación teniendo Grand Parkway en mente, de acuerdo a Bob Douglas, gerente general de la comunidad. Grand Parkway también traerá más ganancias y crecimiento de empleos al área.
Source: Impact News
Leave a Comment